Lovestory —
The Book
(1)

Aaantiquity — The Genesis,

(2)

Playing House — The Foundation,

(3)

Dreamscape — The Haven, (4) Meadowland — The Playground,

(5)

I And Love And You — The Florescence,

(6)

Arcadia — The Portal,

(7)

Fantasia 2001 — The Reverie,

(8)

Hall Of The Dogs — The Cloister,

(9)

Colorspace — The Morrow





I And Love And You aims to both contextualize and visualize my relationship with myself, with love, and with graphic design. It also explores how these relationships are vastly complex and intertwined. The title of the project, I And Love And You, summarizes the many layers of the aforementioned relationships, while also alluding to the wide range of intersections among them.
The project took on form through the creation of this book. This book, divided into nine chapters, seeks to synthesize these aforementioned relationships through myriad explorations of things like form and influence. Each chapter is derived from a specific theme, yielding a world of its own that is almost separate but still related to the next. Themes range from things like dogs as icons in illuminated manuscripts to deconstructions of language, color, and home living.
Another aspect of this project involved the making of daily lists, whereby I was able to write several phrases, either pertaining to my thoughts, the larger project, my influences, or something completely unrelated. These lists became a crucial part of my practice, and of the book, as I developed a habit of writing one with 30 items each for all 30 days of April. These lists both contrast and allude to the formal explorations in the book. They are presented within the margins of the chapters, and are a medium whereby I can add another voice to the project, one that is more graphically detached and straightforward, one that is more unfiltered and mirrors my stream of consciousness.
I And Love And You is about 300 pages long, and includes an appendix that lists all of these list items, as well as another chapter that serves as an index of every image used in the book.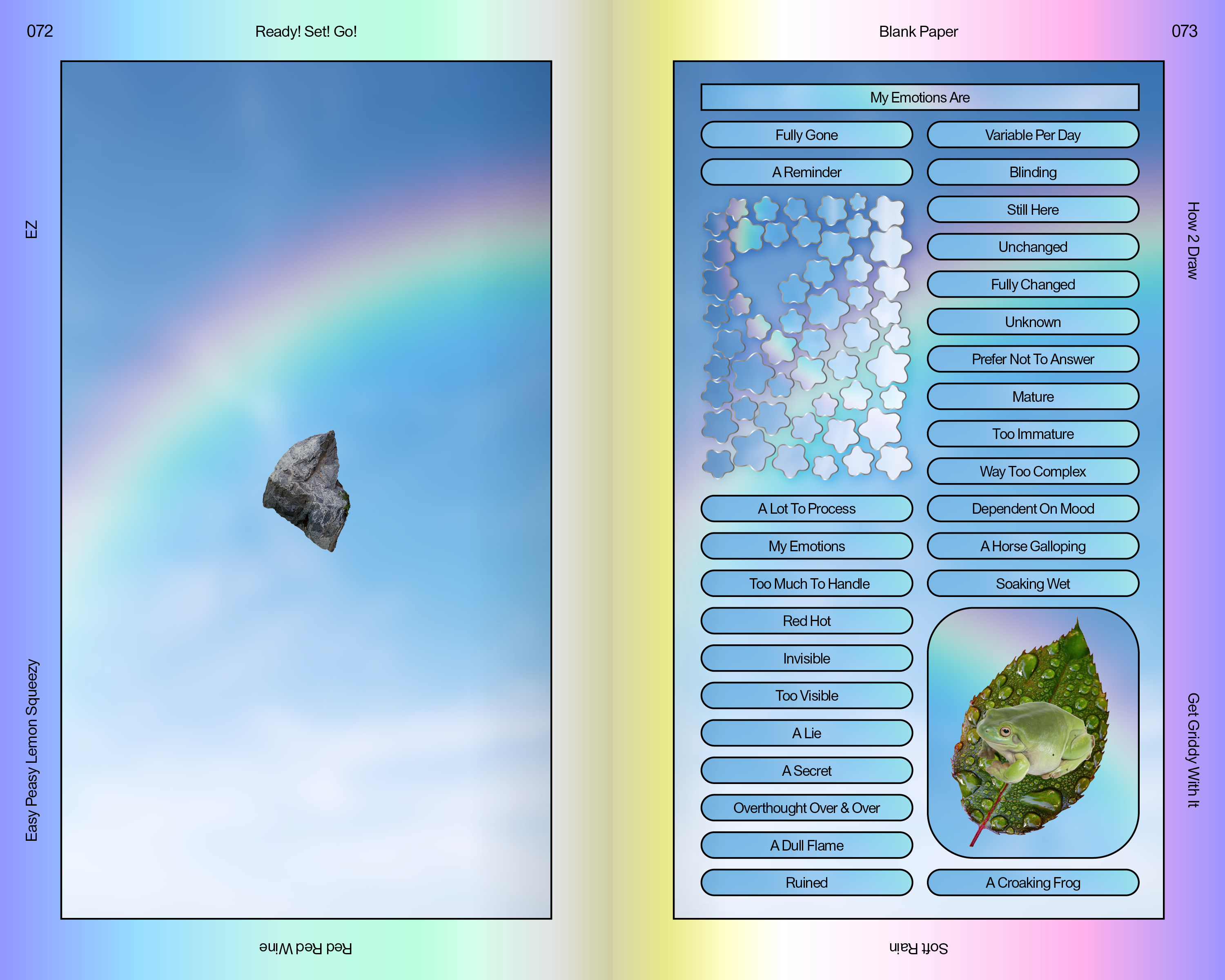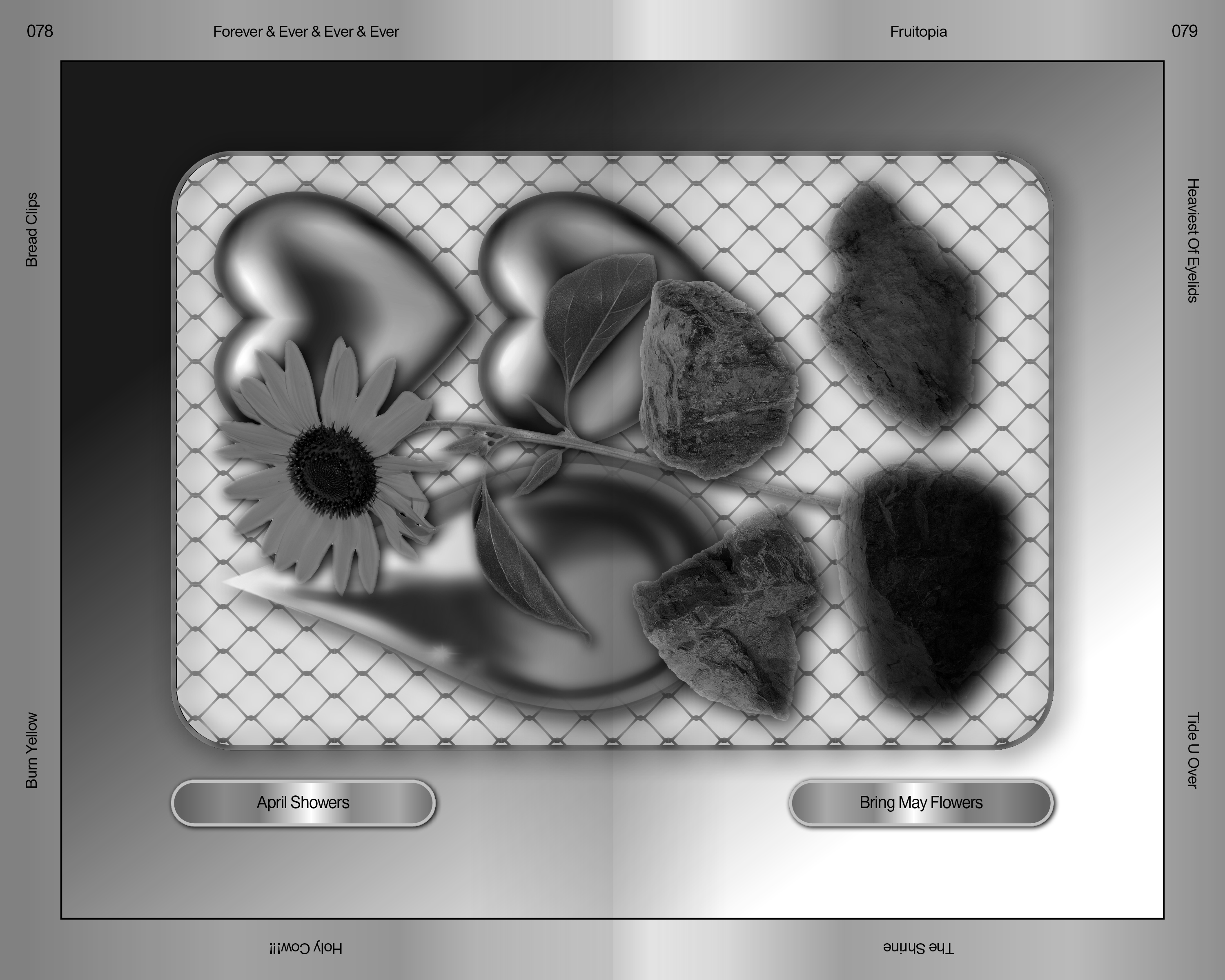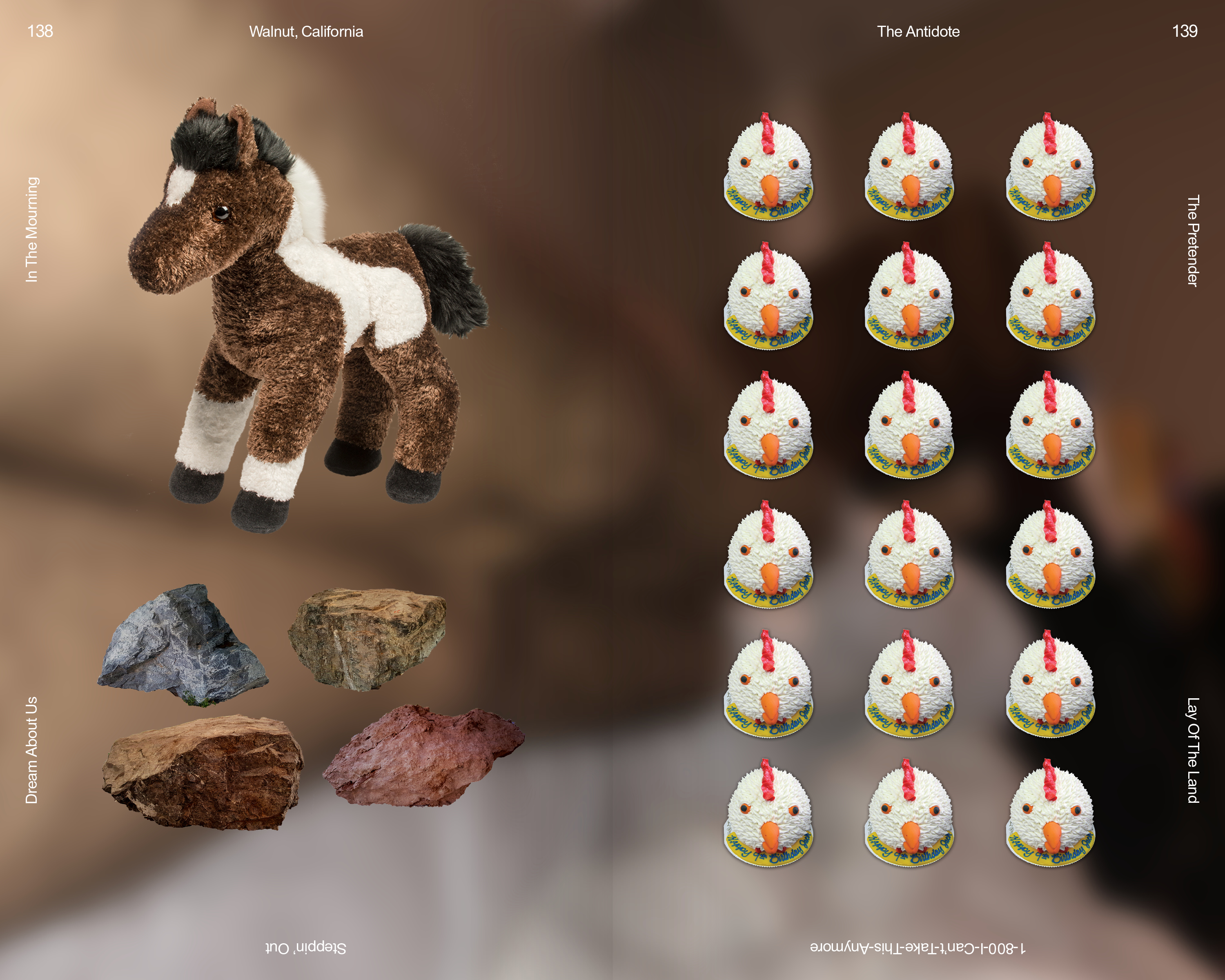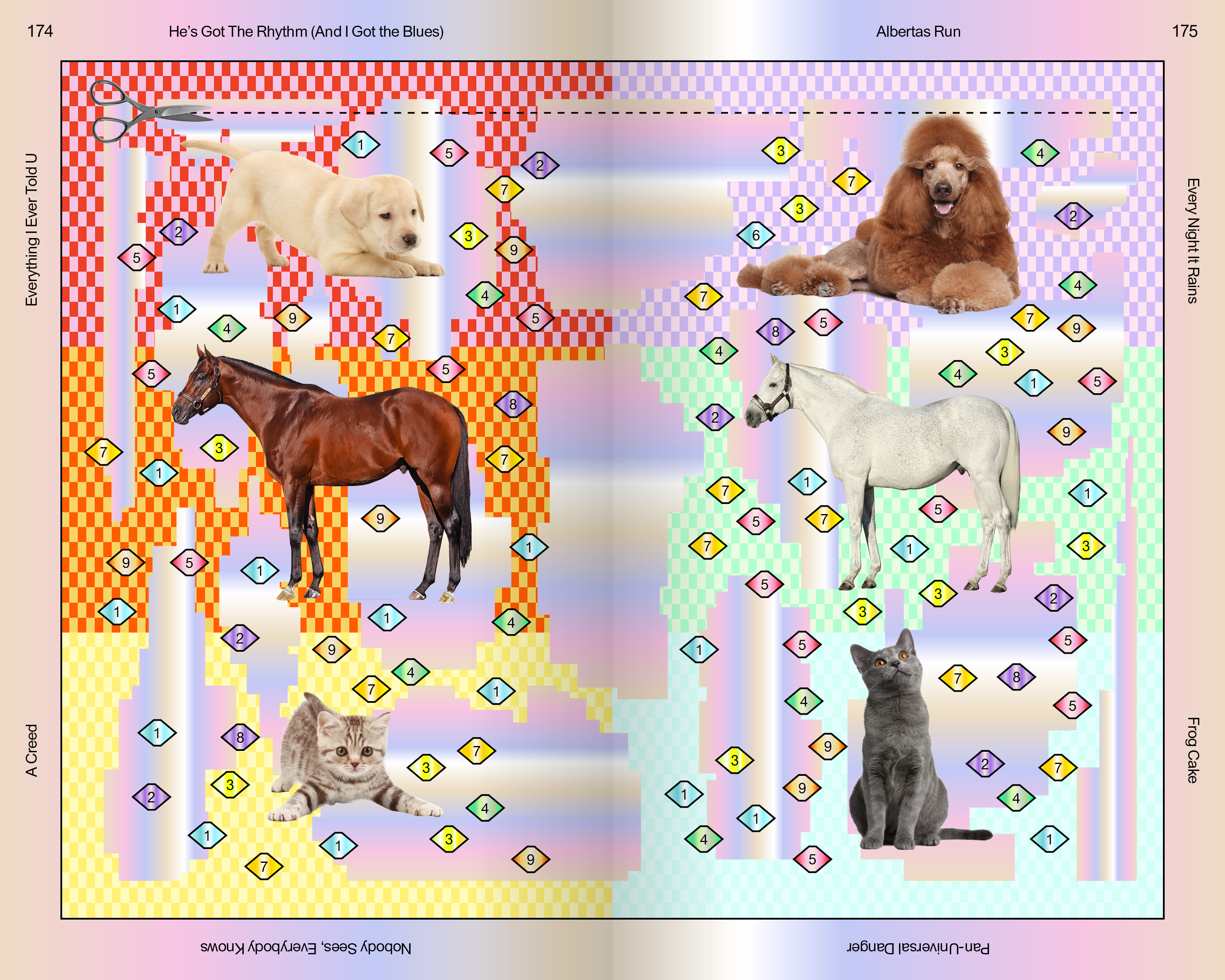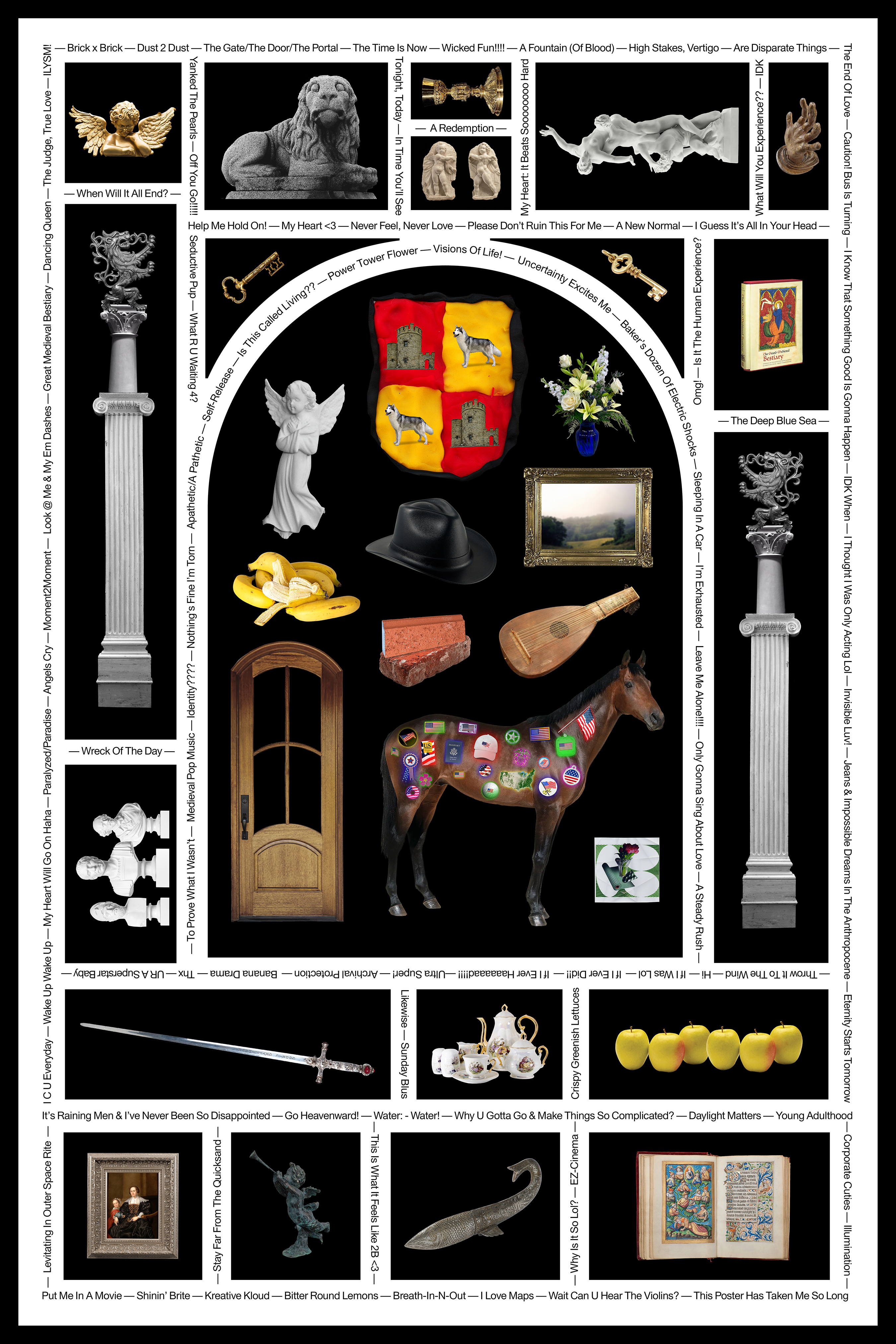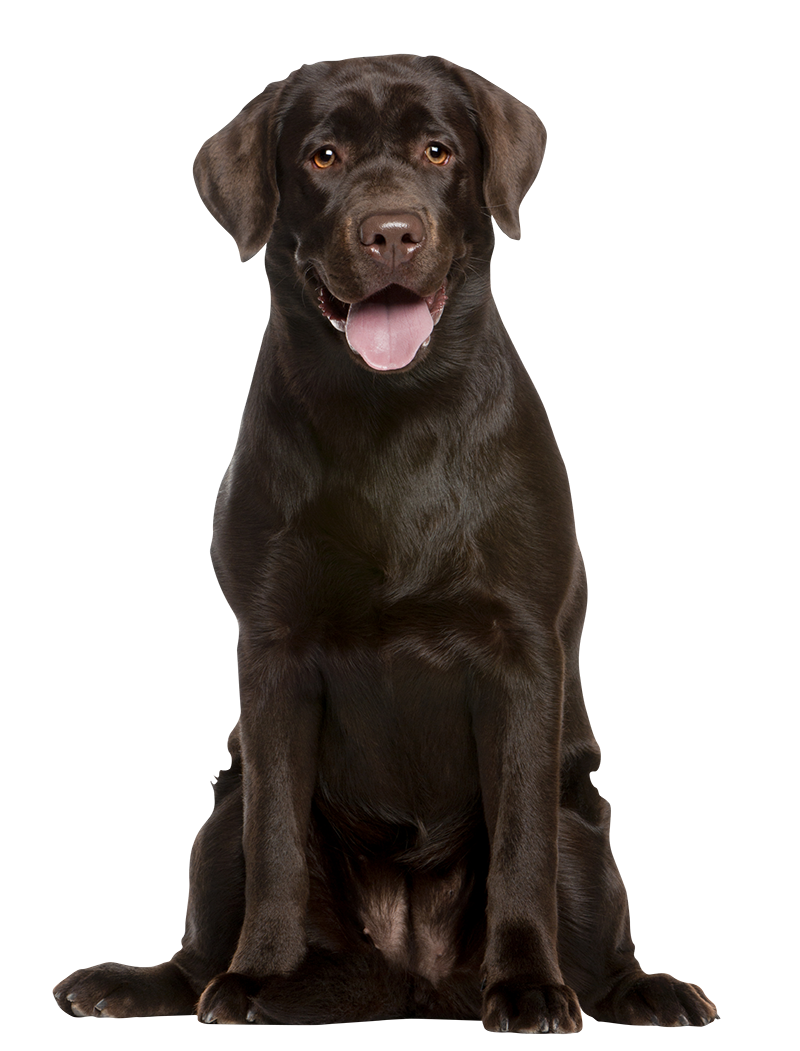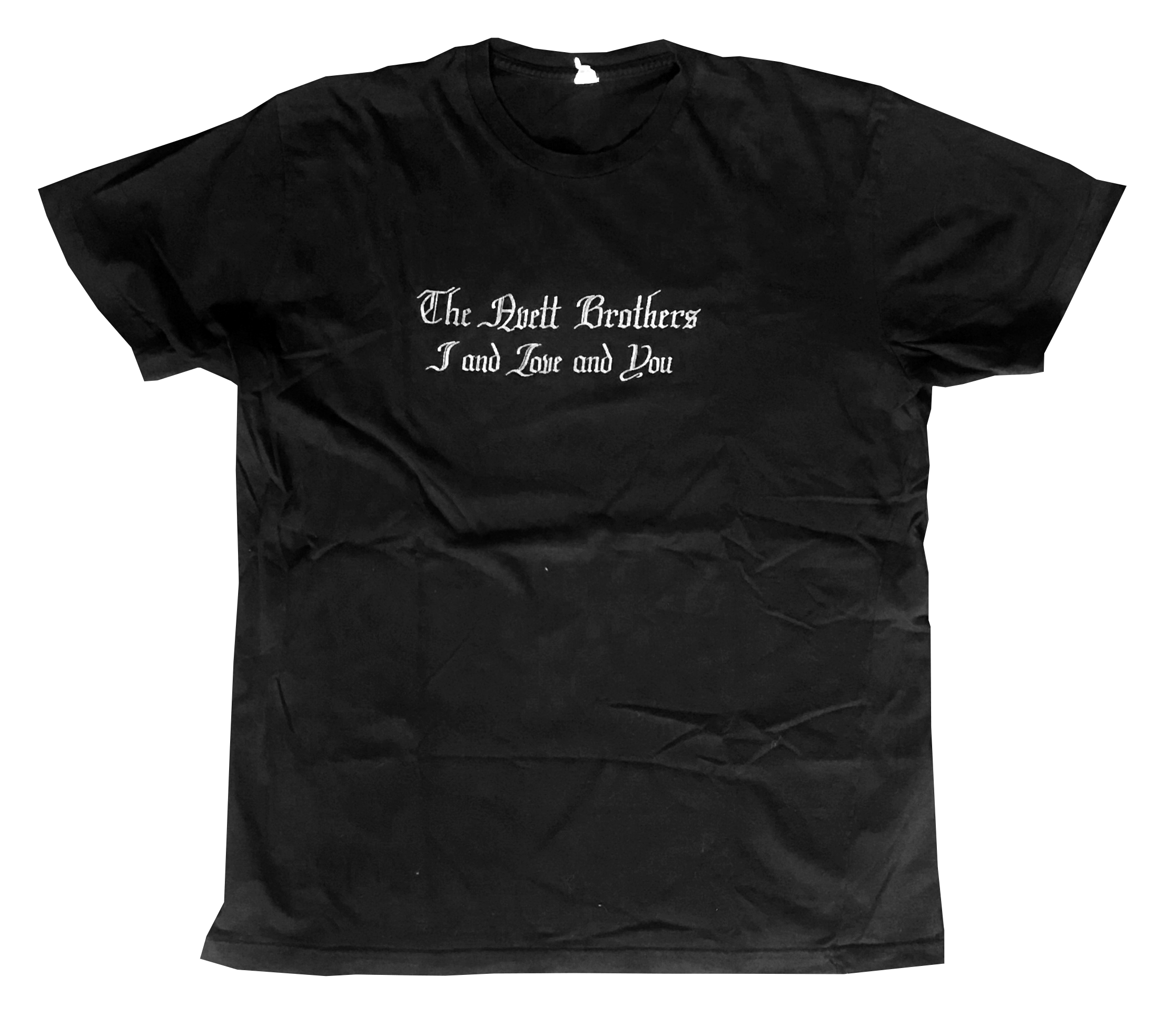 Genesis —
The Beginning
(1)

A Hand Waving ,

(2)

Flags,

(3)

Hannah Montana 2 — Meet Miley Cyrus, (4) Going Hunting,

(5)

Björk — Homogenic, (1997)

(6)

Who Will I Be?

(7)

Aaa,

(8)

Kate Bush — Hounds Of Love, (1985)

(9)

In Unison,

(10)

Zzz,

(11)

Félix González-Torres — Perfect Lovers, (12) A Spread From An Illuminated Manuscript,

(13)

Taylor Swift — Fearless, (2008)

(14)

Fiona Apple — Fetch The Bolt Cutters, (2020)

(15)

Sentence Diagramming,

(16)

Nintendogs & Friends Sprites,

(17)

A Dog,

(18)

I And Love And You
(1) Hi, my name is Gabriel.
(2) These are the three flags that i feel represent me the most right now.
(3) These are the CDs from the album that I strongly believe prompted me to realize for the very first time that I wanted to be a graphic designer.
(4) This is the cover of a book I completed during the spring semester of my junior year at RISD, where I wrote an essay about my attitudes and views as a graphic designer.
(5) That book, and this album's opening song, Hunter, inspired me to look back at how I first got into graphic design.
(6) This is a poster I made in that book, exploring my earliest inspirations, which were mostly Hannah montana and High School Musical.
(7) This is a poster I made in the fall of this year exploring my current inspirations, as a pseudo archive.
(8) This is an album that I feel is a more recent musical inspiration. I still strongly believe that pop music and graphic design have an underexplored relationship, one that I believe has been crucial to my practice since I first started.
(9) I made this poster during a week where I was listening to a lot of that album, Hounds Of Love by Kate Bush. In this poster, I explore the title track's imagery, the hounds as a symbol of fast, accidental love.
(10) I thought my degree project was going to be made up of only posters and similar large scale things. I made this poster in the beginning of the semester, back when I was still exploring the direction of my Degree Project.
(11) At that time I was obsessed with the idea of codependency that Félix González-Torres explored in his 1991 piece "Untitled (Perfect Lovers)." His ideas of the power of synchronicity and co-dependence in terms of love and relationships were something that motivated me to make my Degree Project be about love and interpersonal relations.
(12) At the time I was also looking at a lot of illuminated manuscripts from the Early Middle Ages, as they, to me, are probably the epitome of making a book about love.
(13) I was also listening to a lot of old Taylor Swift because that also was the epitome of love to me when I was 13.
(14) And later, Fiona Apple and Fetch The Bolt Cutters.
(15) I was also revisiting these, sentence diagrams, which I learned in Catholic school during the first couple of years after moving to the United States. They take a long time to make but they essentially grammatically deconstruct a sentence.
(16) I've been also looking at things like CMYK print marks and the graphics and sprites behind some of my favorite childhood video games, like these, from Nintendogs. Similar to sentence diagrams, they represent a laborious deconstruction of a much more complex whole. I too see them as an act of love.
(17) Finally, quarantine has brought me closer to my dogs, and has had me thinking a lot about how to incorporate my bond with them into my work.
(18) This is my boyfriend's t-shirt, which promotes an Avett Brothers album, I And Love And You. The name of the album stuck with me for a while, as it made me think a lot about myself as a graphic designer, myself as a boyfriend, myself as a brother, basically myself as an individual in a relationship that revolves around love, as well as the complexity of the intersections in these relationships.